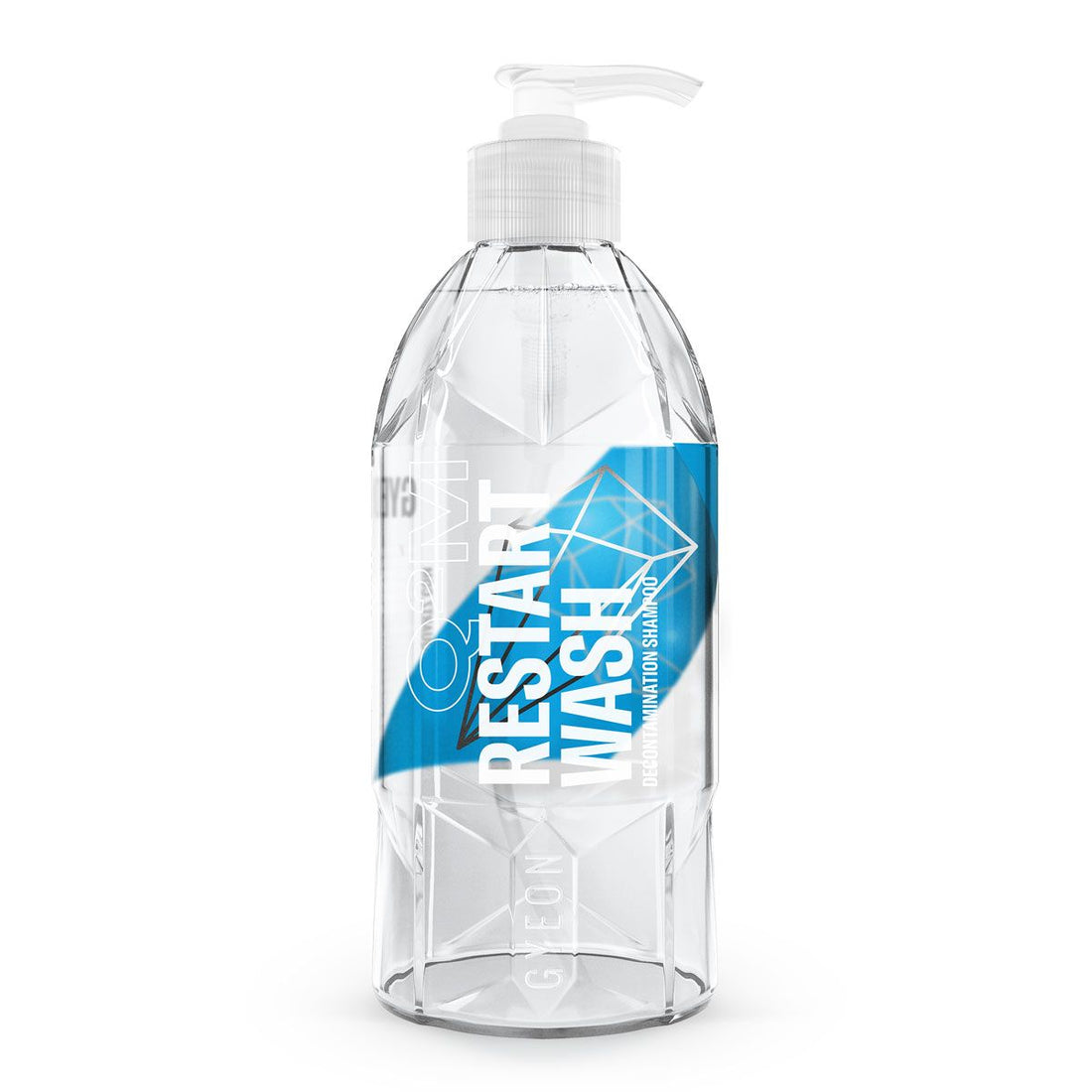 GYEON Restart Wash will help you clean, decontaminate and restore properties of an existing coating layer without removing protection.
When cleaning a vehicle that is protected with a coating, it is important to use a car shampoo specifically designed to clean these surfaces. Restart is safe and has the ability to remove ferrous deposits thanks to an iron remover infusion. This means you can thoroughly clean coating layers without stripping off protection.
It can be used as foam or a traditional shampoo, using it in a foam lance, cannon, or in a bucket by hand. This shampoo is concentrated, allowing you to dilute 1:500 for an incredible value.

- Clean and restore coating protected layers.
- Can be used by hand or in a foam lance.
- Dilution ratio of 1:500.
- Won't strip protection.
400 mL bottle.

Shake well before use. Pour 15-20ml into 10-15 liter bucket. Wash the entire car with soft HG mitt in straight-line motion, starting from the top. Rinse well with clean water. Do not let dry. Do not wash in direct sunlight. Dry with a suitable drying towel.

You can also use Q²M Restart Wash as a shampoo but also as a foaming agent - pour 30ml mixed with 500ml in your foam gun of choice. Spray liberally, let it dwell for 2 min and rinse heavily. It is safe to be used on all exterior surfaces, including rims and wheel arches.

Consumption: 20-30ml/car
pH Level: 6
Concentration: 1:500
Detail like the pros
We won't lie, we're very picky when it comes to our detailing standards. From a simple wash to a full vehicle film installation, we reach for the products and tools that provide consistently excellent results with ease of use. And that's exactly what you'll find at Urban Werks Detail Shop & Supply - the best and nothing less.