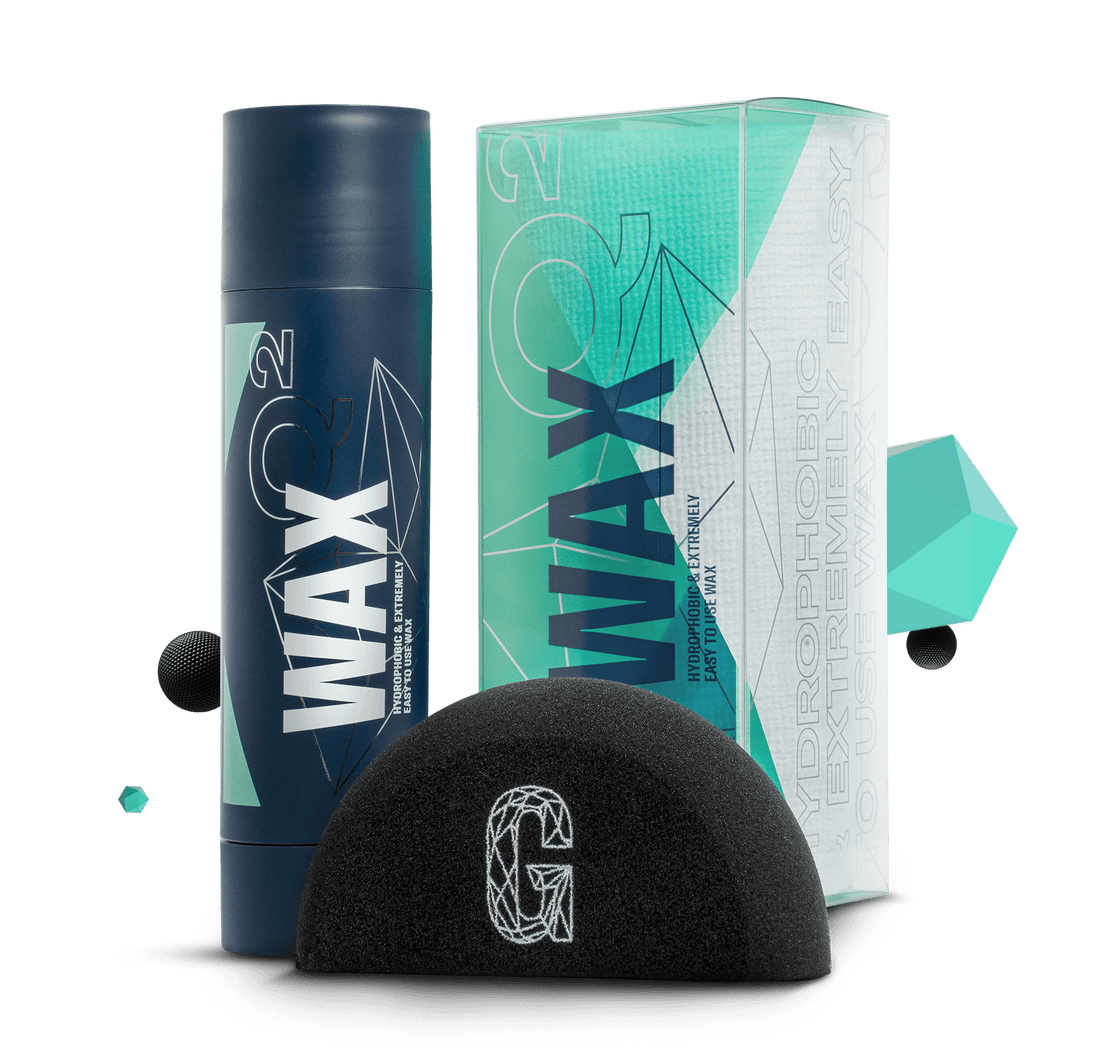 Q2 Wax is out of this world. Coming from a company known for ceramic coatings, this isn't your traditional paste wax. Q2 Wax brings fluorine in to its wax blend which delivers insane water beading and repellency. Pair that with the deep gloss + simple install and you have a wax that will change your mind on this category of protection.
GYEON took their know how and expertise in coating formulations and used it to create an unconventional hybrid wax. Q² Wax includes fluorine in its formula to create a highly reactive topcoat. It is the guarantee of great performance, enormous beading and great gloss. It is a perfect standalone product for DIY users and enthusiasts but will also surprise detailing professionals as an entry level protection product It can also be used as a great top up to one of our ceramic coatings.
- Flourine infused carnauba wax.
- Extremely repellent and hydrophobic.
- Easy application and wipe-off.
- Deep, glossy look.
Preparation is key! Make sure to wash and degrease the surface properly for maximum performance. Apply a light and uniform layer over dry paintwork. Leave it to cure for a minimum of 30 minutes before wiping off with a clean, high quality towel.

Box contains:
- 1 x 200mL Q² Wax
- 1 x Wax Applicator
- 1 x Microfiber Towel
Detail like the pros
We won't lie, we're very picky when it comes to our detailing standards. From a simple wash to a full vehicle film installation, we reach for the products and tools that provide consistently excellent results with ease of use. And that's exactly what you'll find at Urban Werks Detail Shop & Supply - the best and nothing less.