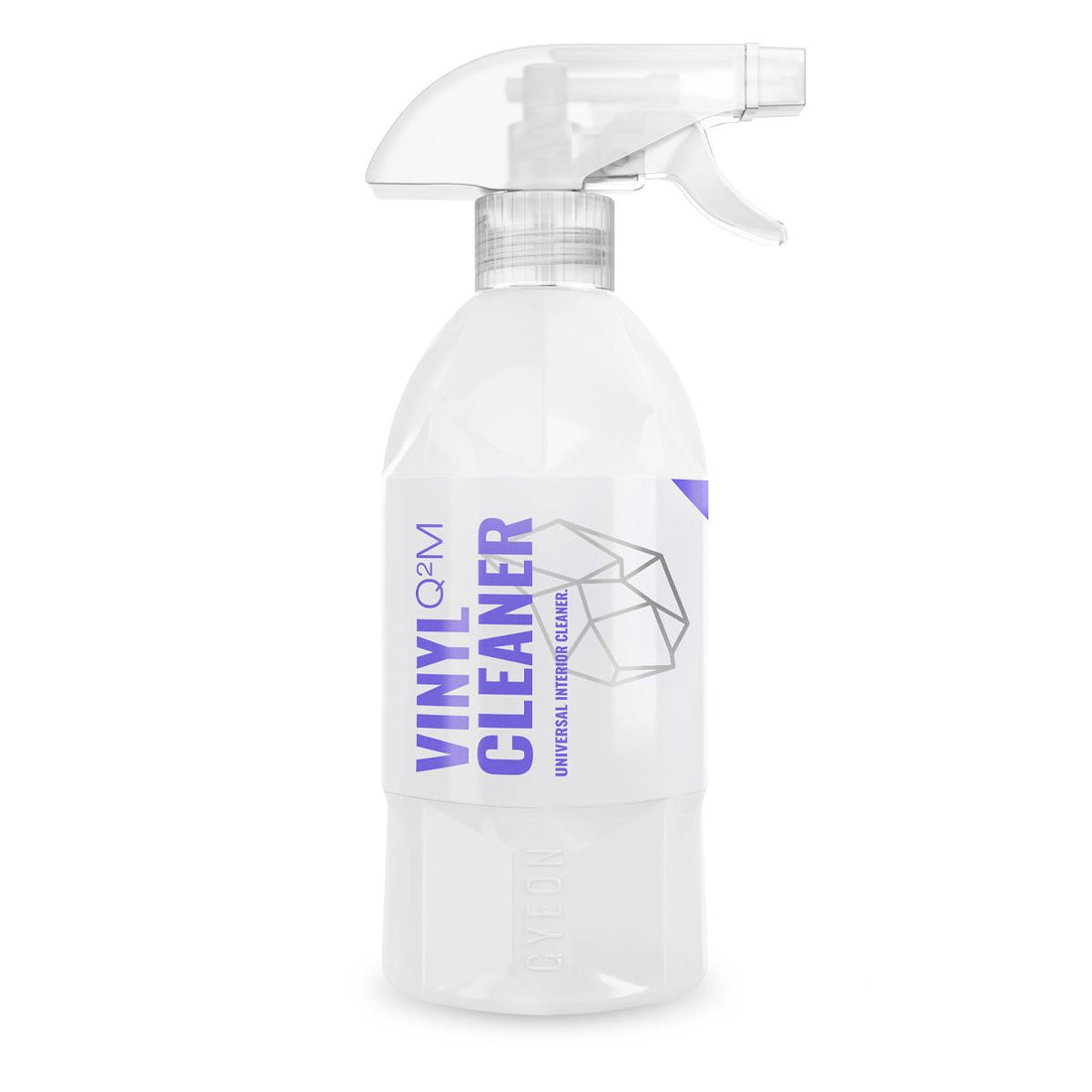 GYEON VinylCleaner allows you to lightly clean your trim with ease.
Q²M VinylCleaner is a gentle plastic and interior maintenance cleaner formulated for regular use. It will not discolor or fade interior trim. This car vinyl cleaner removes dust and light dirt spots in a flash, leaving no residue behind. Q²M VinylCleaner has light anti-static properties, making it a great everyday addition to your detailing kit.
- Gently clean dirt and grime from various trim pieces.
- Can be applied to interior and exterior trim.
- Anti-static properties help repel future dust buildup.
- Leaves behind no reside, making it a great product to use before a dressing.
500 mL bottle.

Spray on short-haired microfiber. Wipe the surface, then wipe dry with another side of the fiber if needed. Agitate with a brush and let dwell on rubber or exterior trim to enhance the cleaning power. Keep out of reach of children.

Q²M VinylCleaner also proves to be a perfect everyday maintenance product for interior trim, leaving a matte and factory fresh look.

Consumption: 100ml/car
ph: Neutral
Detail like the pros
We won't lie, we're very picky when it comes to our detailing standards. From a simple wash to a full vehicle film installation, we reach for the products and tools that provide consistently excellent results with ease of use. And that's exactly what you'll find at Urban Werks Detail Shop & Supply - the best and nothing less.