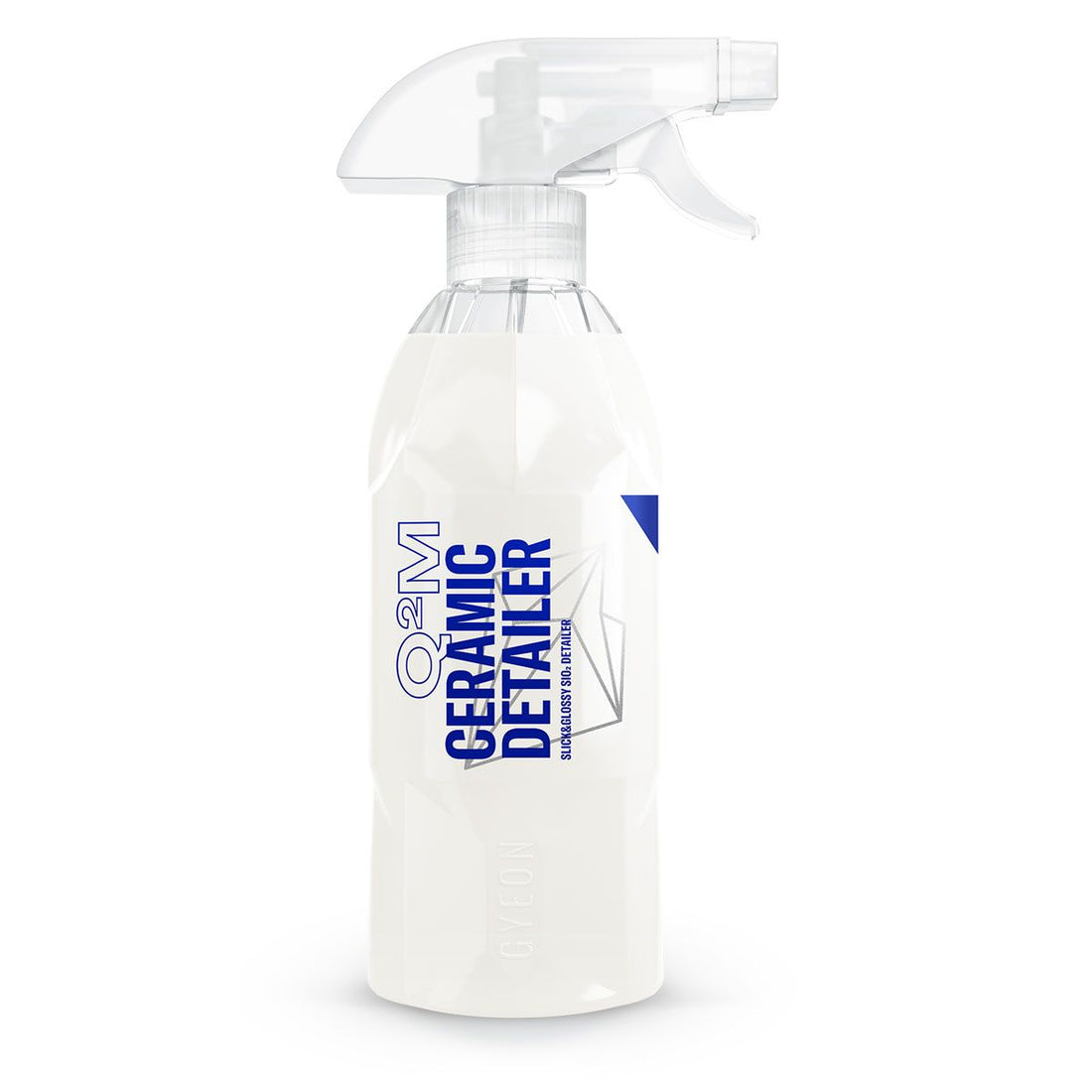 GYEON Q²M Ceramic Detailer
Q²M CeramicDetailer is the perfect quick detailer for ceramic coated cars. It matches the best of two worlds – spray sealants and regular quick detailers. Easy to use, instant slickness and gloss, and a boost in hydrophobic properties make this a class leading quick detail solution.
- A perfect performance boost for ceramic coatings.
- Extremely glossy, slick, and hydrophobic.
- Removes fingerprints and light contaminants.
400mL or 1000mL bottle with spray top.

Q²M CeramicDetailer is primarily designed to increase slickness, gloss, and add hydrophobic properties. Spray a liberal amount of product on a damp polish wipe, rub the product on the surface, and perfect the finish with a dry soft towel.
Detail like the pros
We won't lie, we're very picky when it comes to our detailing standards. From a simple wash to a full vehicle film installation, we reach for the products and tools that provide consistently excellent results with ease of use. And that's exactly what you'll find at Urban Werks Detail Shop & Supply - the best and nothing less.