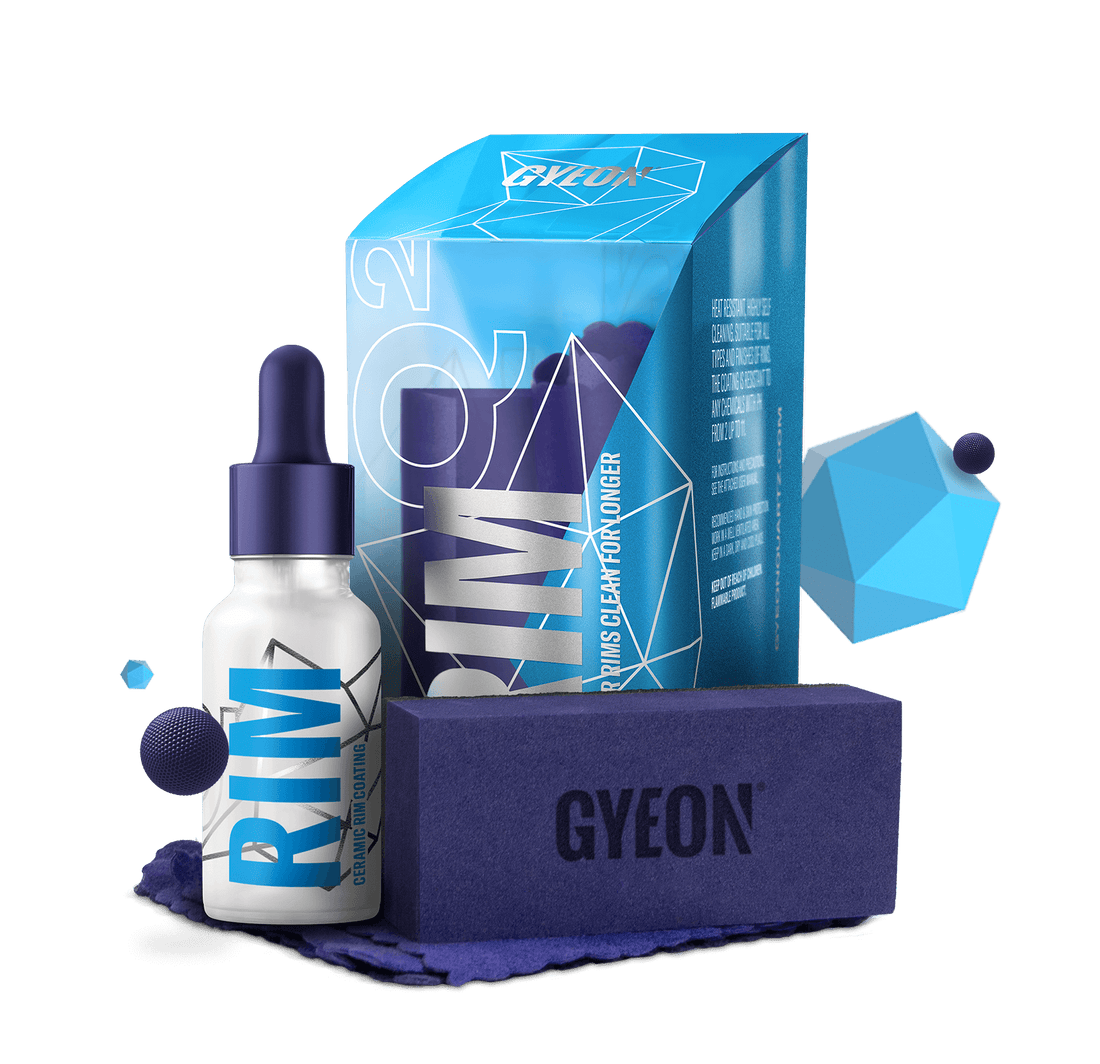 A high quality ceramic coating designed specifically for your wheels. Q2 RIM uses a thick but easy to apply SiO2 based chemistry to protect the finish of your wheels from road grime, salt, brake dust, and high temperatures to keep them looking new and easy to clean.

- Dedicated SIO2 wheel coating.
- Safe on all wheel finishes.
- Protects from brake dust and road grime.
- Makes cleaning intricate wheel designs a breeze.
Box contains 30mL bottle with dropper, manual, applicator, and 4 suede cloths. RIM can be applied to any wheel finish including painted, chrome, and satin. Split the wheel in to quadrants and work one section at a time. Apply a thick layer of Q2 RIM and remove excess material immediately.

To extend performance, the coating can be layered. Allow one hour in between layers.

Once coated, maintain the wheels with Q2M Iron WheelCleaner to keep them healthy.

Temperature resistance: 1400'F.
pH tolerance: 2-11.
Consumption: ~15mL per set of wheels
Durability: 12 months or 30k km.
Detail like the pros
We won't lie, we're very picky when it comes to our detailing standards. From a simple wash to a full vehicle film installation, we reach for the products and tools that provide consistently excellent results with ease of use. And that's exactly what you'll find at Urban Werks Detail Shop & Supply - the best and nothing less.