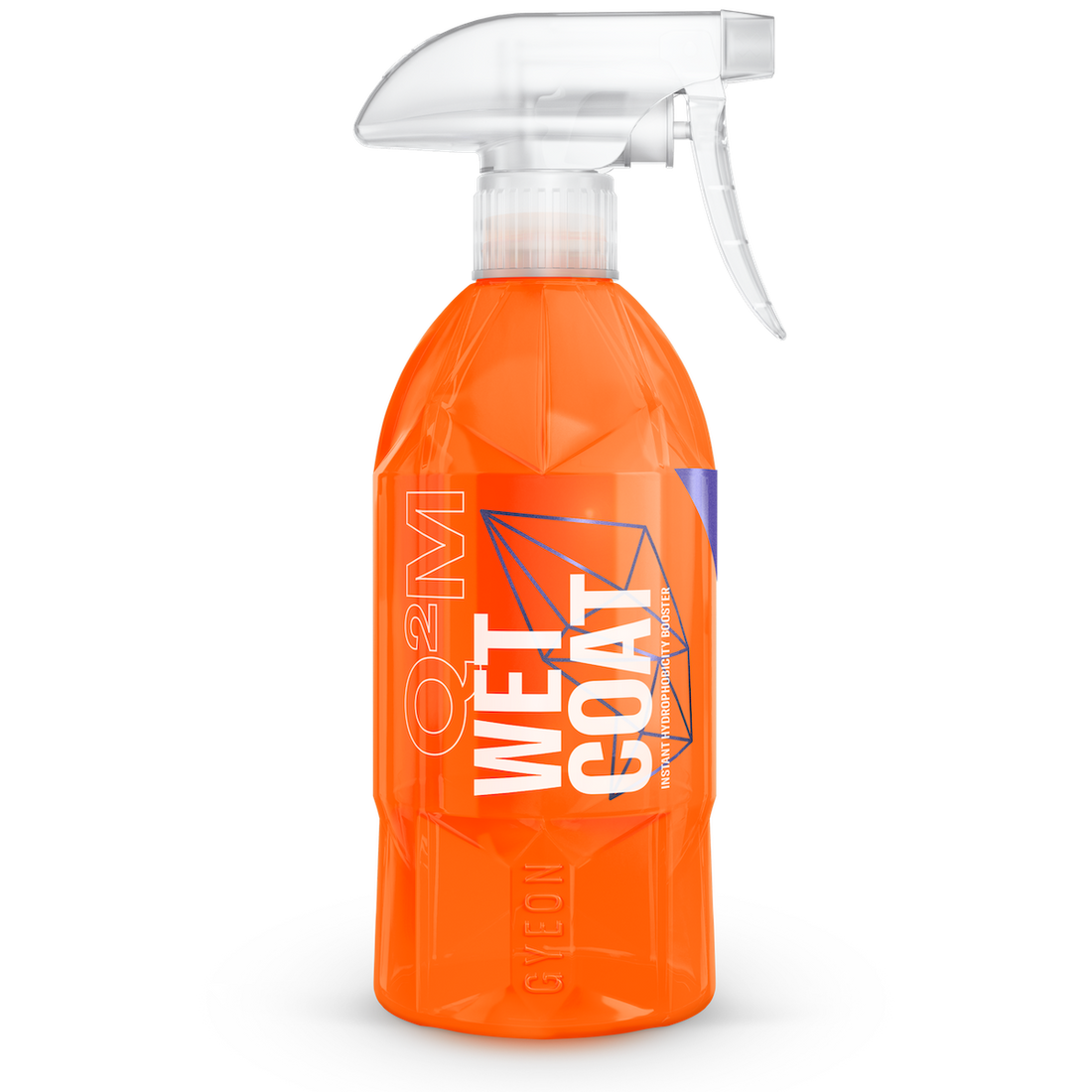 Add instant gloss, hydrophobic, and self-cleaning properties to every exterior surface of your vehicle with Q2M WetCoat. An easy spray-on and rinse-off is all it takes to have this globally top-selling car spray sealant performing beautifully on your car. This car spray sealant can be used on paint, glass, trim and wheels to protect and boost all external surfaces of your vehicle.
- Protect your paint with a simple spray on and rinse off application.
- Helps reduce risk of adding imperfections with "touchless" application.
- Super glossy and hydrophobic layer of protection left behind.
- Durable and lasts up to 12 weeks.
Use Q²M WetCoat only on a wet surface and cool panel. Never use the product in direct sunlight. Always work one panel at a time. Rinse Q²M WetCoat immediately. Don't wait for the product to dwell or react - the reaction happens while you rinse it. Do not spread it with mitts or towels, this is not necessary.

Consumption: 80ml/car
pH Tolerance: 2-11
Contact Angle: >90'
SI02 Percentage: <5%
Durability: up to 12 weeks
Detail like the pros
We won't lie, we're very picky when it comes to our detailing standards. From a simple wash to a full vehicle film installation, we reach for the products and tools that provide consistently excellent results with ease of use. And that's exactly what you'll find at Urban Werks Detail Shop & Supply - the best and nothing less.